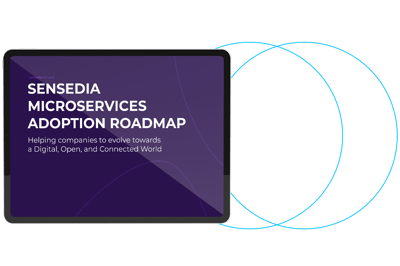 Microservices Adoption Roadmap
This material represents one of our assets that assist companies in their digital strategies. It gathers the knowledge of Sensedia's specialists over the years and will guide you to know what is needed to overcome barriers in architectural evolution, driving business to be ready for a digital, open, and connected world.
Download it for free!
Your partner in a connected world
Sensedia is a leading integration solutions provider with more than +120 enterprise clients across a range of sectors. Its world-class portfolio includes: an API Management Platform, Adaptive Governance, Events Hub, Service Mesh, Cloud Connectors and Strategic Professional Services' teams.